Terrace/Roof Landscaping – For Your Personal Paradise!
---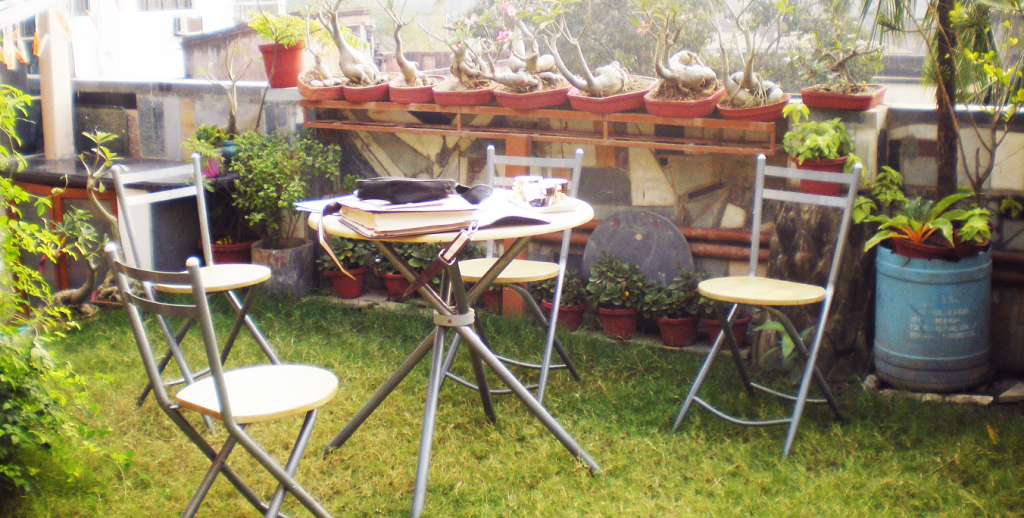 Plants inside buildings have been featured as architecture since eons : The Hanging Gardens of Babylon were featured among the Seven Wonders of the Ancient World. There have been innumerable depictions of beautifully crafted foliage in the backdrops of architecture to sooth the soul of the residents. Drawing from this ancient custom, Landscaped gardens on the roofs/terraces of buildings have become a part of  modern civilization. Premium lawns, waterfalls, rockery etc. are the attractive components of a terrace garden with the introduction of foliage and ornamental plants other than both seasonal and perennial flowering plants.
Why do I need Landscaped Terraces?
The goal here is attainment of peace and comfort. After a gruelling day at the office, subjected to the rigors of the concrete jungle, all of us need peace and serenity. And what better way to get peace and relaxation other than nature? Unfortunately for us, most of our city spaces are getting clogged with buildings, our open spaces are being taken away to be replaced with nothing but grey lifeless buildings. The spark and vitality that Nature provides is something that we are all missing. That piece of mind which provides relief and removes tension away. In the breakneck pace of life, nature teaches us patience and humility. Even if you have a park near your house, does it really allow you to be one with nature in the cacophony of a hundred other residents in those spaces? Indeed, our parks are so crowded that some of us might feel drained while going there! Do you feel you want a space just for your own? A place where you can be at peace, at one with nature? With fresh air filling up your lungs and taking away the toxicity? Do you conjure up images of peaceful green surroundings to sip tea on a beautiful Sunday morning? If the answer to any of these questions is a resounding "Yes!", you have come to the right place.
The Terrace Garden as a solution to your woes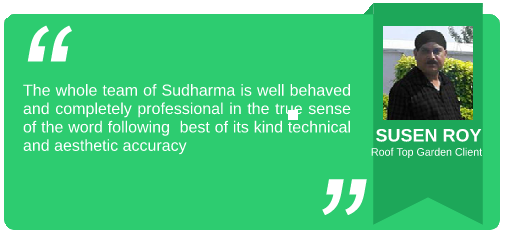 In this new fragmented era with nuclear families, houses are smaller in size and most of these houses do not have any scope of large house gardens. For them, the best option is the terrace garden- the alternative urban answer to traditional gardens. It is the new trend to be surrounded by nature. A Terrace garden not only gives a rich look to the houses but it is also helpful in providing good health to the residents. Early morning walks on the grass, especially on the dew drops, is very good for revitalizing your health. It rejuvenates the body, improving blood circulation. The green surroundings are a sight for sore eyes, and fresh air and nature keep the heart strong. Even doctors agree that it is helpful in removing many diseases. For old people it is a boon and for children starved of playgrounds it can be a source of pure joy.  Rampant lifestyle diseases can be solved at home if you have some greenery in the form of terrace gardens. For apartment complexes as well it is amazing as people can play, exercise, organize parties or romantic candle light dinners- the possibilities are endless! It can enrich life itself.  Rooftop gardening is also a possibility. All of this, and you do not even need to leave the house- Behold the terrace garden!
You get to decide on customizing every aspect of the design
Terrace gardens in landscaped form on the roofs/terraces have become a part of  modern civilization. One can add water falls or small fountains, rockery, hard capes, patio, fountains, decks and some lights, cane/wicker or wooden benches, with floor cushions around and a lot more as value added components besides introduction of generic terraced components like lawns, shrubs, trees, water bodies with lily or lotus flowers, foliage and ornamental plants along with both seasonal and perennial flowering plants. A large variety of technicalities are involved in terrace/ roof landscaping. It is the combination of expertise on Civil engineering, Garden architecture, Aesthetic sense and Horticulture science as well as home-décor. Sudharma has that kind of rare expertise which it leverages to provide it's clients with the best solutions drawing from the fields of technical prowess and aesthetic astuteness.
---